Depression Symptoms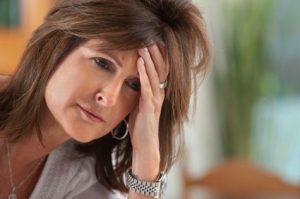 If you are suffering from the symptoms of depression, Nova Clinic (Nova Clinic) can help. Our doctor, Dr. Shama Patel, is an accomplished, fully credentialed Naturopathic physician with a special focus on treating depression, anxiety and fatigue disorders. She and the staff at our alternative medical practice recognize that all depression is not created equally and that the symptoms of depression may be caused by any number of factors. Instead of simply treating the symptoms with a one-size-fits-all treatment, Dr. Patel comprehensively reviews each case to look for the underlying cause of the symptoms. She is then able to prescribe a customized treatment plan that is tailored to fit your unique biochemistry.
Tailored Depression Treatments
If you live in Alpharetta or the greater Atlanta metropolitan area and are looking for relief from the symptoms of depression, you can trust Dr. Patel and the caring staff at Nova Clinic. The majority of emotional symptoms you experience routinely are related to an imbalance of brain chemicals. Imbalances exist as either excesses or deficiencies of neurotransmitters. Using innovative laboratory assessments, Dr. Patel is able to directly measure brain neurotransmitters and to detect brain chemical imbalances. She then uses this important information to guide which treatments are selected to restore the chemical balance in your brain.
Our treatment plans are tailored to each individual patient and include closely examining and discussing ways to improve your diet, gluten sensitivity, nutritional status and stress management, and to ensure good sleep habits. By factoring in each of these important things, we can help you get relief from your symptoms of depression thereby improving your overall health and quality of life.
Effective Depression Treatment
For state-of-the-art, wholistic depression treatments near Cumming, GA, turn to the experts at our homeopathic medical practice. Depression can have a devastating effect on individuals and families. You do not have to continue to suffer. Using only safe, natural, non-toxic therapies that are proven effective, we are able to help patients who suffer from depression get relief from their symptoms and achieve a higher, more balanced state of health. Please contact our Alpharetta Depression Symptoms Experts today to schedule an appointment.
We proudly serve the following areas with safe and effective treatment: