Effective Treatments For Chronic Bladder Infections in Atlanta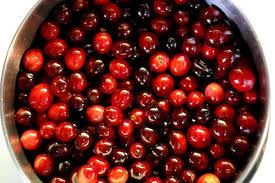 If you live in or around Atlanta and are looking for a medical practice that offers effective treatments for chronic bladder infections, you can count on the experts at Nova Clinic (Nova Clinic). Customizing patient care is the hallmark of our Naturopathic medical practice. Our physician, Dr. Shama Patel, offers a better alternative to recurring antibiotic prescriptions that treat the symptoms, but do not identify and treat the cause. Our treatments are customized for each patient and are safe, natural, non-toxic and proven effective with minimal chances for complications.
Alternative Medicine Treatments for Bladder Infections
Nova Clinic proudly serves the residents of Alpharetta and the greater Atlanta metropolitan area with cutting edge alternative medicine treatments for bladder infections. Our treatment plans are based on the results of a complete evaluation that looks for any undiagnosed food sensitivities, including gluten sensitivity. We employ effective therapies that naturally and gently stimulate the immune system and promote resolution of the infection. Dr. Patel utilizes natural plant-based compounds that strengthen the bladder lining and make it more resistant to microbial infection. The most important goal of treatment is to break the cycle of recurring, chronic bladder infections thereby improving a patient's overall health and quality of life.
If you are tired of taking ineffective antibiotics or putting up with the side effects that often go along with these medications and are looking for relief from chronic bladder infections, we can help. Our Naturopathic medical practice is currently accepting new patients and we would appreciate the opportunity to care for you and the members of your family. Please contact our Atlanta Effective Treatments for Chronic Bladder Infections Specialists at Nova Clinic today and schedule an appointment with Dr. Patel. We look forward to helping you achieve a higher, more balanced state of health.