Our Team
Education + Experience + Passion
places our whole team
at the top of the professional chain in
WELLNESS-FIRST Functional & Naturopathic Medicine.
Dr. Shama Patel, ND

Naturopathic Medical Director​
Dr. Shama Patel is a licensed Naturopathic Doctor.
She earned her undergraduate degree from Emory University in Atlanta, GA, where she studied premedical sciences and psychology. She continued her medical education and clinical training at National University of Health Sciences in Chicago, Illinois.
Dr. Patel is a member of the American Association of Naturopathic Physicians and the Georgia Association of Naturopathic Physicians.
With a passion for preventive natural therapies, Dr. Patel will work with you to create an individualized health plan, and help you stay on track with periodic check-ins to measure your progress.
Rebecca Fallon


Functional Medicine Certified Health Coach, Patient Coordinator
Rebecca's mission at Nova Clinic is to inspire and equip others with tools of wellness by partnering for success as a health coach and health resource. Originally pursuing a degree in nursing, Rebecca became disheartened by the over reliance on prescription medications in lieu of actual health transformation. Drawn to functional medicine with it's focus on treating the whole person and addressing root causes, Rebecca sought training with the Functional Medicine Coaching Academy. Now as a Functional Medicine Certified Health Coach, Rebecca integrates the art of coaching with the principles of Functional Medicine, Functional Nutrition, Positive Psychology and Mind-Body Medicine. Her joy is working with clients to help them make lifestyle changes that produce real and lasting results. In her spare time, Rebecca indulges her passion for cooking and experimenting in the kitchen, often recruiting one of her 3 kids to be sous chef or at least dishwasher.
---
As Featured By
Top 10 Reasons Our Practice Goes Beyond Other "Wellness" Practices?
Our secret sauce is helping you IMPLEMENT wellness via our curriculum style approach focused on coaching and mentoring you.
Experience working/training alongside renowned Medical Doctors to give you a truly integrative perspective
Expertise in clinical laboratory medicine from a postdoc clinical laboratory position at a functional medicine laboratory
Scientific Advisory Board member to companies in the Stress (HPA) Axis space
Voted Top Patient-Rated Holistic Practice in Atlanta – 2018
Author of 3 peer-reviewed published medical articles
Speaker at Harvard Medical School, Massachusetts College of Pharmacy, Northeastern University, Bastyr University, Lotus Corporation, National Arthritis Foundation, Nortel, GTE
Book & Magazine Contributions to Doctor's Book of Home Remedies, Natural Health, Prevention, Shape, Family Circle, and Publix Healthwise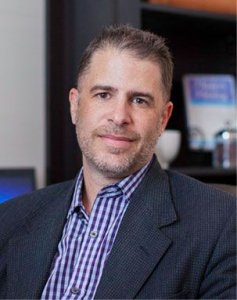 Patients ask me all the time…. How did you get into this kind of medicine?
It's simple, really. I wanted to ACTUALLY to get to know people, help them become healthy again, and enable them to get back to being their best selves and doing those things they love.
Dr. Brad Bongiovanni