Effective Treatments for Chronic Sinus Infections in Atlanta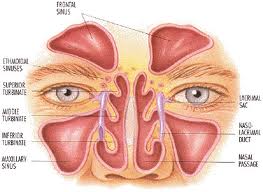 Nova Clinic (Nova Clinic) offers safe and effective treatments for chronic sinus infections to the residents of Atlanta and the surrounding areas. Our doctor, Dr. Shama Patel is an accomplished Naturopathic Physician and offers alternatives to recurring antibiotic prescriptions that treat the symptoms, but do not identify and treat the cause. If you are looking for safe, natural, non-toxic treatments that are proven effective and have minimal chances for complications, we can help. Please call Nova Clinic today and schedule an appointment.
Alternative Medicine Treatments For Sinusitis
If you live in or around Alpharetta and are looking for alternative medicine treatments for acute sinusitis and/or chronic sinus infections, you can rely on Dr. Shama Patel and the dedicated staff at our homeopathic medical practice. Before prescribing any course of treatment, Dr. Patel evaluates each patient to check for undiagnosed food sensitivities, including gluten sensitivity. Based on the results of this advanced laboratory testing, she is then able to prescribe natural treatments that will naturally and gently stimulate the immune system. As part of a comprehensive, customized treatment plan, Dr. Patel employs gentle, effective therapies to promote resolution of the infection and symptoms and to bring comfort to the patient. She also utilizes natural anti-histamine like compounds that strengthen the sinuses without the typical side effect profile of antihistamines. The ultimate goal of treatment is to break the repetitive cycle of recurring, chronic sinus infections and to help patients find relief from acute sinusitis symptoms.
At our alternative medicine practice, we believe that health is more than the absence of disease. It is vitality on all levels: physical, mental, emotional, social and spiritual. Utilizing natural medicines and homeopathic treatments, we are able to facilitate people toward a higher, more balanced state of health.
If you are suffering from chronic sinus infections or acute sinusitis, please contact our Effective Treatments for Chronic Sinus Infections Specialists to schedule an appointment with Dr. Patel today. We look forward to serving you.