Natural Treatment for Endometriosis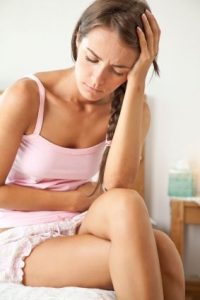 It is estimated that up to 15% of women of childbearing age have endometriosis. This condition can have many painful and frustrating symptoms, as well as impact fertility. The exact cause of endometriosis is not known, but it has been linked to immunologic dysfunction, genetics, hormonal imbalance, nutrition and other factors. At Nova Clinic, we offer natural support for endometriosis to help our female patients improve their overall health.
Endometriosis occurs when uterine or endometrial tissue grows outside the uterus. This tissue can grow in the ovaries or fallopian tubes, resulting in a wide variety of symptoms and health issues. Even though the endometrial tissue is outside of the uterus, it still responds to the menstrual cycle as it would if located within the uterus. These changes can cause a variety of symptoms and impact fertility.
For advanced, holistic endometriosis support turn to Dr. Patel at Nova Clinic. At our Naturopathic medical practice, we believe that one-size-fits-all medicine is no longer acceptable, desirable or successful. Instead, we combine excellent patient care, innovative laboratory assessments and cutting-edge natural medicines to provide a unique service that is tailored to each patient and their individual biochemistry.
What are the Symptoms of Endometriosis?
The symptoms of endometriosis vary depending on where the endometrial tissue resides. Some of the common symptoms can include:
Painful periods
Lengthened periods
Lower back and pelvis discomfort or pain
Painful sexual intercourse
Bloating
Constipation or diarrhea
Discomfort during urination or bowel movements
When endometriosis has been diagnosed, there are natural therapies available. Our holistic doctor will order hormonal testing and other diagnostic testing to determine speciality lab testing that may be contributing to the condition. Balancing hormones, regulating immune or inflammatory responses, improving nutrition and supporting the detoxification of the body are some natural treatments that can improve overall health and symptoms of endometriosis.
If you have been diagnosed with endometriosis and want to explore natural therapies options, come visit us at Nova Clinic. We canorder speciality lab testing to determine the best care plan to improve your reproductive health and overall wellness at our clinic in Alpharetta, GA.