Atlanta Migraine Headache Treatments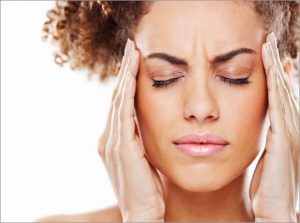 If you suffer from migraine headaches and are looking for effective treatments in Atlanta, you can turn to Dr. Patel and the caring staff at Nova Clinic (Nova Clinic). We understand how painful and debilitating migraine headaches can be for those who suffer from them. However, you do not have to continue to suffer and you do not have to settle for one-size-fits-all medical care that treats the symptoms but does not treat the underlying cause. Our Naturopathic medicine practice offers comprehensive and individualized therapy to both treat the symptoms and prevent the occurrence of migraine headaches. Our treatments are safe, natural, non-toxic and proven effective with minimal chances of complications. They are also science-based and tailored for each specific patient and their individual biochemistry.
Effective Naturopathic Medicine For Migraines
Nova Clinic proudly serves the residents of Alpharetta and the greater Atlanta metropolitan area with high quality naturopathic medicines for migraines. However, before prescribing any treatments, Dr. Patel will comprehensively review your case to identify the underlying cause of your migraine headaches. We utilize state-of-the-art laboratory testing to precisely measure your levels of Vitamin D, a known deficiency marker for migraines, as well as other important vitamins, minerals and hormones. As part of a comprehensive, individualized treatment plan, Dr. Patel will also evaluate the role of foods, including possible gluten sensitivity. Using the results of this comprehensive review, we will then recommend a customized treatment to help you get relief from your symptoms and employ vitamin/mineral/herbal therapies that are proven effective for preventing migraines.
Achieving Natural Migraine Pain Relief
For natural migraine pain relief in Cumming, please contact our Atlanta Migraine Headache Treatments Experts today and schedule and appointment with Dr. Patel. Our practice is currently accepting new patients and we would appreciate the opportunity to care for you and the members of your family. We look forward to helping you get relief from migraines and achieve a higher, more balanced state of health.