High Cholesterol Symptoms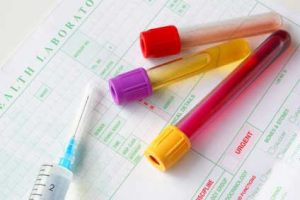 High cholesterol is a dangerous medical condition that increases your risk for cardiovascular disease, but does not usually produce any outward symptoms. For this reason, many people are not even aware of the fact that they have high cholesterol.
Many patients with high cholesterol are placed on statin medications. While statin medications can be effective in lowering cholesterol, they also produce serious side effects in some patients. Dr. Shama Patel and Nova Clinic (Nova Clinic) are proud to offer effective alternatives to statin medications that are safe, effective, natural, non-toxic and have minimal chances for complications. We take a comprehensive approach to high cholesterol that includes dietary testing and modifications as well as supplementation. Our goal is not to just simply lower your cholesterol but to effectively reduce your risk for cardiovascular disease.
Accurate High Cholesterol Testing
For easy and affordable cholesterol testing in Alpharetta, you can trust Dr. Shama Patel and the dedicated professionals at Nova Clinic. At our Naturopathic medical practice, we go further than just measuring simple cholesterol markers. Dr. Patel takes it one step further to comprehensively assess and reduce your overall risk for cardiovascular disease. She does this by taking into account other risk factors including low testosterone, high iron storage, low antioxidant status and low omega three status.
Cutting-Edge High Cholesterol Treatments
If you live in or around Atlanta, GA and are looking for a doctor who provides comprehensive, customized high cholesterol treatments, turn to Dr. Shama Patel. At Nova Clinic, we believe that one-size-fits-all medicine is no longer acceptable, desirable or successful, especially when it comes to treating high cholesterol. Instead, we combine excellent patient care, innovative laboratory assessments and cutting-edge natural medicines to provide a unique service that is tailored to each patient and their individual biochemistry.
Please contact our High Cholesterol Symptoms Experts today to schedule an appointment to get your cholesterol checked or to get treatment for high cholesterol. We look forward to helping you achieve a higher, more balanced state of health.