Symptoms of Attention Deficit Disorder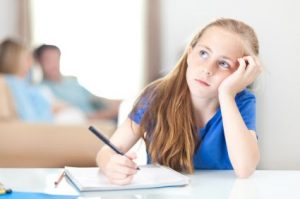 If you are suffering from the common symptoms of Attention Deficit Discorder (ADD) including inattention, hyperactivity and impulsivity, Nova Clinic (Nova Clinic) can help. Our physician, Dr. Shama Patel, offers comprehensive treatment plans that are safe, natural, non-toxic and proven effective with minimal chances for complications. You do not need to suffer and you do not have to settle for one-size-fits-all medical treatment that treats the symptoms, but does not treat the underlying cause and may cause side effects. Instead, we combine excellent patient care, innovative laboratory assessments and cutting-edge natural medicines to provide a unique service that is tailored to each patient and their individual biochemistry.
Comprehensive Naturopathic Treatments For Attention Deficit
Dr. Patel is pleased to offer state-of-the-art naturopathic treatments for attention deficit disorder for the residents of Atlanta and the surrounding areas. We recognize that not all ADD is created equally. The key to effective treatment is to identify each patient's brain chemical imbalance specifically and then to prescribe natural medicines that will address these imbalances.
At Nova Clinic, we use advanced laboratory testing to directly measure brain neurotransmitters. We also evaluate each patient for food sensitivities, including possible gluten sensitivity. Using the results of this testing, we can then discuss ways to improve diet, gluten sensitivity, nutritional status and stress management and to ensure good sleep habits. All these factors are important components of a comprehensive treatment plan aimed at relieving the symptoms of ADD thereby improving a patient's overall health and quality of life.
Alternative Medicine for Attention Deficit
If you live in Alpharetta, GA or the surrounding areas and are looking for safe and effective alternative medicines for treating Attention Deficit Disorder, please contact our Symptoms of Attention Deficit Disorder Experts at Nova Clinic today and schedule an appointment with Dr. Patel. Our practice is currently accepting new patients and we would appreciate the opportunity to care for you and your family. We look forward to helping you achieve a higher, more balanced state of health.