Anxiety Symptoms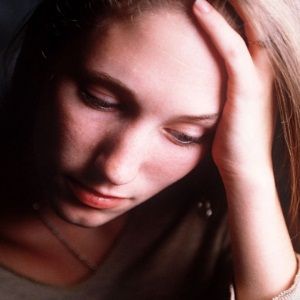 If you are looking for relief from the symptoms of anxiety, you can trust Dr. Shama Patel at Nova Clinic (Nova Clinic). Our practice offers therapies for anxiety management that are safe, natural, non-toxic and proven effective.
If you seek anxiety treatment from a conventional physician, he or she will most likely listen to your symptoms and then simply prescribe an anti-anxiety medication that may or may not be effective and may or may not cause side effects. Many "holistic" doctors will do the same, but will simply prescribe supplements or homeopathic medications. At Nova Clinic, we believe that one-size-fits-all medicine is no longer acceptable, desirable or successful: especially when it comes to treating anxiety. The key to treating this serious condition is to identify and treat the underlying cause of the symptoms. Most cases of anxiety are caused by a chemical imbalance in the brain. For this reason, Dr. Patel uses sophisticated laboratory testing to identify each patient's brain imbalance specifically. She can then recommend an appropriate care plan based on your unique biochemistry.
Natural Anxiety Remedies
For natural anxiety management in Alpharetta, turn to the experts at Nova Clinic. Anxiety can be devastating for many individuals and families. You do not have to continue to suffer and you do not have to settle for a one-size-fits-all treatment plan. We combine excellent patient care, innovative laboratory assessments and cutting-edge natural medicines to provide anxiety therapy that is safe and effective with minimal chances for complications. As a part of your individualized care plan Dr. Patel will closely examine and discuss ways to improve your diet, test for gluten sensitivity and optimize nutritional status. She will also discuss stress management and things you can do to ensure good sleep habits. The goal of your individual care plan is to help you get relief from the symptoms of anxiety and to help you achieve and maintain a higher, more balanced state of health.
Custmized Anxiety Support
Dr. Patel at our Naturopathic medical practice proudly serves the residents of Cumming, GA and the entire greater Atlanta metropolitan area with customized anxiety care plans as well as complete wellcare. If you or a member of your family is suffering from anxiety, please contact our Alpharetta Anxiety Symptoms Experts today to schedule an appointment. We look forward to serving you with state-of-the-art holistic healthcare.
We proudly serve the following areas with safe, effective treatment: