Symptoms of Stress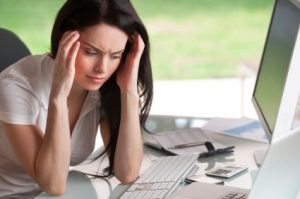 The symptoms of stress lead to the grand majority of physical, mental and emotional disorders that affect Americans on a daily basis. The good news is that stress can now be measured and quantified and, with the right treatment, stress disorders are reversible. Nova Clinic (Nova Clinic) with Dr. Shama Patel are pleased to offer comprehensive treatment plans to address stress and stress disorders that are safe, natural, non-toxic and proven effective with minimal chances for complications.
Trusted Naturopathic Treatments For Stress
If you live in Atlanta and are interested in Naturopathic treatments for stress, you can trust Dr. Shama Patel and the dedicated staff at Nova Clinic. Depression, anxiety and chronic fatigue are highly attributable to disrupted production of stress hormones. At our alternative medicine practice, we utilize advanced laboratory testing that enables us to measure actual stress hormones. Based on the results of this testing, we are then able to provide a tailored approach that is customized to meet your specific health situation.
Top Provider In Alternative Medicine For Stress
Dr. Patel proudly serves the residents of Alpharetta, GA and the surrounding areas with alternative medicines for stress. We offer a natural approach to stress-related disorders that includes adaptogenic herbs, vitamins, minerals, amino acids, fatty acids and natural hormones. As a part of a comprehensive treatment plan, we also test for gluten sensitivity since it can be a stressor. If you test positively for gluten sensitivity, we will then make dietary recommendations to reduce the amount of stress on your body and improve your overall quality of life.
If you are suffering from stress-disorders or other stress-related problems, please contact our Symptoms of Stress Experts at Nova Clinic today and schedule an appointment with Dr. Patel. We look forward to helping you achieve a higher, more balanced state of health.