Effective Treatments For Chronic Ear Infections in Atlanta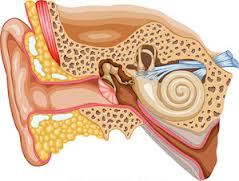 If you live in or around Atlanta and are seeking effective treatments for chronic ear infections, we can help. Nova Clinic (Nova Clinic) with Dr. Shama Patel offer alternative treatments to recurring antibiotic prescriptions that treat the symptoms but do not identify and/or treat the underlying cause. Our treatments are safe, natural, non-toxic and proven effective with minimal chances for complications.
Alternative Medicine Treatments For Ear Infections
Dr. Patel serves the residents of Alpharetta and the surrounding areas with advanced alternative medicine treatments for ear infections. Before prescribing any treatment, Dr. Patel evaluates each patient for undiagnosed food sensitivities, including gluten sensitivity. Based on the results of this evaluation, she is then able to prescribe alternative medicines that will naturally and gently stimulate the immune system. As part of a comprehensive, customized treatment plan, Dr. Patel employs gentle, effective therapies to promote resolution of the infection and to bring comfort to the patient. Most importantly, our therapies are designed to break the repetitive cycle of recurring, chronic ear infections.
At our Naturopathic medical practice, Dr. Shama Patel believes that one-size-fits-all medicine is no longer acceptable, desirable or successful. Instead, we combine excellent patient care, innovative laboratory assessments and cutting-edge natural medicines to provide a unique service that is tailored to each patient and their individual biochemistry.
If you or a member of your family is suffering from chronic ear infections, please contact our Effective Treatments for Chronic Ear Infections Experts at Nova Clinic today to schedule an appointment. Our practice is currently accepting new patients and we would appreciate the opportunity to care for you. We look forward to helping you achieve a higher, more balanced state of health.