Gluten Intolerance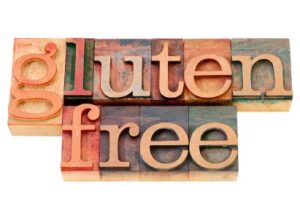 Chances are you have heard the term gluten intolerance, but you may not fully understand what it is. Lately, there has been an increased awareness about gluten sensitivity and gluten-free products in the media. The medical term for gluten sensitivity is "non-celiac gluten sensitivity" and refers to a condition where the body reacts negatively to gluten or wheat. The reaction is delayed and is more subtle than a food allergy. This can sometimes make gluten intolerance more difficult to pinpoint.
Gluten sensitivity/intolerance is a common condition that can affect a wide variety of other conditions including recurring/chronic infections, skin conditions, digestive conditions, attention deficit disorders, behavioral disorders, obesity, fatigue and many others. If it is not properly diagnosed and managed effectively, gluten sensitivity can have a significant negative impact on your overall health. Dr. Shama Patel of Nova Clinic (Nova Clinic) is an expert in diagnosing gluten sensitivity symptoms and treating gluten intolerance. If you are having gluten intolerance symptoms and have not been able to pinpoint the cause, schedule an appointment with our Naturopathic medicine practice today to determine if you are sensitive to gluten.
Accurate Gluten Sensitivity Testing
Nova Clinic offers affordable and reliable gluten sensitivity testing for the residents of Alpharetta and the surrounding areas. Dr. Patel uses the results of a sophisticated laboratory test to accurately diagnose gluten sensitivity. Once the diagnoses has been confirmed, she will then recommend a customized treatment plan to help you get relief from your symptoms and an improved quality of life.
Effective Gluten Sensitivity Treatments
For gluten sensitivity treatments in Atlanta, GA that are safe, natural and proven effective, you can count on Dr. Shama Patel as well as the dedicated staff at Nova Clinic. If you have gluten sensitivity, what you eat can make a very big difference in how you feel. However, you do not have to continue to suffer. Today, there is a whole gluten-free universe out there to give patients with gluten sensitivity more dietary options. Contact our Gluten Sensitivity Experts and schedule an appointment today so we can get you on the road to a higher, more balanced state of health. We look forward to serving you with top quality Naturopathic healthcare.