Peri-Menopause Symptoms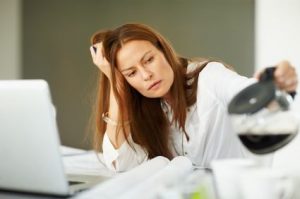 If you live in Atlanta or the surrounding areas and are looking for relief from the symptoms of peri-menopause, Wholistic Medicine Specialists of Altlanta (Nova Clinic) can help. Peri-Menopause is a natural stage in a woman's reproductive life when the ovaries gradually begin to produce less Estrogen. It usually begins in the forties and lasts up until Menopause, when the ovaries stop releasing eggs. During this stage, many women experience symptoms such as hot flashes, mood swings and sleeplessness. If this describes you, you do not have to continue to suffer. Our doctor, Dr. Patel, is an accomplished Naturopathic Physician who offers safe and effective therapies that are tailored to each patient and their individual biochemistry. The goal of our comprehensive care plans is to help you get relief from your symptoms, thereby improving your overall health and your quality of life.
Cutting-Edge Peri-Menopause Testing
For state-of-the-art peri-menopause support in Atlanta, turn to Dr. Patel and the caring professionals at Nova Clinic. Our approach to reducing the symptoms of peri-menopause includes utilizing advanced laboratory testing to precisely measure a patient's levels of estrogen, progesterone, testosterone and DHEA. We also take into consideration any thyroid-related, adrenal-related, stress-related or food-related issues that may be affecting their symptoms. In addition, Dr. Patel examines the relationship between the multiple glands (brain/hypothalamus/pituitary-thyroid-adrenal-ovarian axis) and how they all best work together in peri-menopause. Using this valuable information, Dr. Patel is then able to offer an individualized and comprehensive care plan for each patient.
Specialized Peri-Menopause Tests
Dr. Shama Patel proudly serves the residents of Alpharetta and the greater Atlanta metropolitan area with peri-menopause tests as well as individualized wellness plans. Our practice offers effective, natural therapies as well as alternatives to bio-identical hormone replacement therapy and we can help determine which form of care is most appropriate for your individual case. Please contact our Peri-Menopause Symptoms Experts today to schedule an appointment. We look forward to helping you achieve a higher, more balanced state of health.