Alternatives to BHRT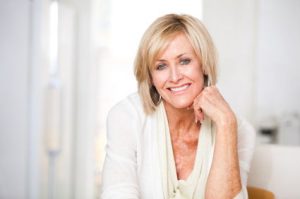 Nova Clinic of Atlanta is pleased to provide alternatives to Bio-Identical Hormone Replacement Therapy (BHRT) for women in the greater Atlanta metropolitan area. Natural hormone therapy can be used to manage the symptoms of menopause and peri-menopause and utilizes the bodies natural processes to produce more hormones at optimal levels. Our Naturopathic Physician, Dr. Shama Patel, utilizes sophisticated laboratory tests to precisely measure each patient's estrogen, progesterone, testosterone and DHEA levels. She is then able to create an individualized natural hormone therapy program based on each patient's individualized bio-chemistry.
Natural Hormone Therapy – BHRT Alternatives
Dr. Shama Patel has significant experience in using natural hormone therapy to restore hormone imbalances to the residents of Atlanta and the surrounding areas. Our practice offers solutions for hormone imbalances and menopausal and peri-menopausal symptoms that are proven effective, with minimal chances of complications.
Natural hormone therapy is an effective option for many women, however, it can carry some risks and therefore is not right for everyone. If you are experiencing menopausal or peri-menopausal symptoms, Dr. Patel can help determine if you are a good candidate for natural hormone therapy, or whether your symptoms should be managed using other effective, natural therapies. Before recommending any natural hormone therapy, we will take into consideration your personal history, family history or any other known increased risks for cancers. We take it one step further by using advanced hormone metabolite testing to objectively and scientifically monitor how your body is metabolizing hormones. This cutting-edge metabolite testing can be used to minimize your risk and increase your peace of mind.
Natural Hormone Therapy
For natural hormone therapy in Alpharetta, please contact our Hormone Replacement Alternatives Therapy Experts at Nova Clinic today to schedule an appointment with Dr. Patel. Our practice is currently accepting new patients and we would appreciate the opportunity to care for you and the members of your family. We look forward to helping you achieve a higher, more balanced state of health.