Menopause Symptoms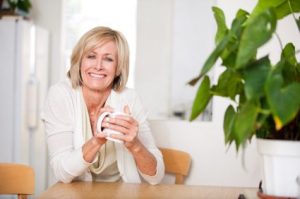 Menopause is a natural condition that marks the end of a woman's reproductive years and the symptoms can vary widely in different women. For some women, the symptoms are simply a nuisance. For others, the symptoms of menopause such as hot flashes, night sweats and mood swings can be unbearable. If the symptoms of menopause are negatively affecting your quality of life, Nova Clinic (Nova Clinic) can help. Our Naturopathic Physician, Dr. Shama Patel, offers safe, non-toxic therapies that are proven effective with minimal chances for complications. At our alternative medicine practice, we combine excellent patient care, innovative laboratory assessments and cutting-edge natural medicines to provide a unique service that is tailored to each patient and their individual biochemistry.
Innovative Menopause Testing
For advanced menopause testing in Atlanta, turn to the doctors at Nova Clinic. Before making any recommendations, Dr. Patel tests the patients to precisely measure their levels estrogen, progesterone, testosterone and DHEA. We also take into consideration any thyroid-related, adrenal-related, stress-related or food-related issues that may be affecting their symptoms. Using this valuable information, Dr. Patel is then able to offer an individualized care plan that is based on proven science.
Your recommendations may include natural solutions such as black cohosh or a wide variety of other medicinal herbs, or may involve the recommendation for Bio-Identical Hormone Replacement Therapy (BHRT). Dr. Patel can help assess whether you are a good candidate for hormones, or whether your symptoms can be managed via other effective, natural therapies.
Top Provider In Menopause Tests
Dr. Shama Patel at Nova Clinic proudly serves the residents of Alpharetta and the surrounding areas with state-of-the-art menopause tests as well as safe and effective menopause support. You do not have to continue to suffer and menopause does not have to take over your life. If you are experiencing menopausal symptoms, please contact our Menopause Symptoms Specialists today to schedule an appointment. We look forward to helping you achieve a higher, more balanced state of health.