Food Sensitivity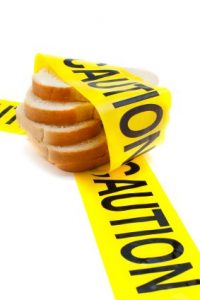 Nova Clinic (Nova Clinic) with Dr. Shama Patel are pleased to offer state-of-the-art food sensitivity/intolerances testing and treatment for the residents of Atlanta and the surrounding areas. Food sensitivities or intolerances are IgG-mediated, delayed reactions to food that are more subtle than allergic reactions, yet are clearly linked to chronic, recurring symptoms in any body system. The most common conditions affected by food sensitivities include recurring/chronic infections, skin conditions, digestive conditions, attention deficit disorders, behavioral disorders, obesity and fatigue. If you are experiencing any of these symptoms, it may be because your body is sensitive to or intolerant of a certain food or foods. Call Nova Clinic today to schedule a food/sensitivity/intolerance test.
Individualized Food Sensitivities Testing
For customized food sensitivities testing in Alpharetta, turn to the experts at Nova Clinic. We have been using the same specialty laboratory to test for food sensitivities or intolerances for over fifteen years. We have chosen this laboratory because they provide reliable results at an affordable price. Once we have evaluated the results of this testing, Dr. Patel can then identify what you as an individual should and should not be eating. If you do have food sensitivities or intolerances, your diet can have a big impact on your overall health. One of the most common types of food sensitivity is gluten sensitivity. Gluten sensitivity is easily diagnosed and can have a tremendous impact on your health if it is discovered and managed appropriately.
Cutting-Edge Food Sensitivity Treatment
If you live in or around Atlanta, GA and are looking for treatment for food sensitivity, you can count on Dr. Patel as well as the dedicated professionals at Nova Clinic. At our Naturopathic medical practice, we believe that one-size-fits-all medicine is no longer acceptable, desirable or successful. Instead, we combine excellent patient care, innovative laboratory assessments and cutting-edge natural medicines to provide a unique service that is tailored to each patient and their individual needs. Please contact our Food Sensitivity Experts today to schedule an appointment. We look forward to helping you achieve and maintain a higher, more balanced state of health.