Irritable Bowel Symptoms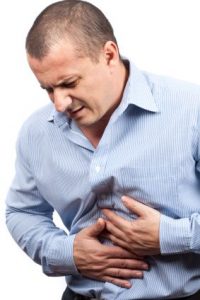 Abdominal pain or discomfort and changes in bowel habits (diarrhea, constipation) and bloating are all symptoms of Irritable Bowel Syndrome (IBS). IBS is a common problem that can be caused by a number of factors including food sensitivity, stress/anxiety, hormone imbalance and intestinal bacteria/yeast imbalance. If you are experiencing the symptoms of IBS, Nova Clinic (Nova Clinic) can help. We offer treatments for IBS that are safe, natural, non-toxic and proven effective.
Tailored Irritable Bowel Syndrome Treatments
For advanced, holistic Irritable Bowel Syndrome Treatments in Alpharetta, turn to Dr. Patel and the dedicated staff at Nova Clinic. At our Naturopathic medical practice, we believe that one-size-fits-all medicine is no longer acceptable, desirable or successful. Instead, we combine excellent patient care, innovative laboratory assessments and cutting-edge natural medicines to provide a unique service that is tailored to each patient and their individual biochemistry.
Before recommending any treatment, Dr. Patel takes the time to complete a comprehensive review of each case to determine the underlying cause of IBS. This includes using sophisticated laboratory testing to detect hormone imbalance, yeast imbalance or nutritional deficiencies. Based on the results of this testing, she is then able to prescribe a treatment plan that is tailored to your individual needs. As part of a comprehensive treatment plan, she will also evaluate the role of foods, including possible gluten sensitivity as well as the affect of stress on the gut. Treatment may include the use of probiotics to encourage the growth of beneficial bacteria in the gut. The goal of this comprehensive treatment plan is to help you get relief from your symptoms of IBS and to improve your overall health and quality of life.
Effective Irritable Bowel Treatments
Nova Clinic and Dr. Shama Patel proudly serve the residents of Atlanta, GA with safe and effective, homeopathic irritable bowel treatments as well as complete wellcare. IBS can dramatically decrease your quality of life. You do not have to continue to suffer and you do not have to settle for one-size-fits-all medical treatments. Instead, contact our Alpharetta Irritable Bowel Symptoms Experts today and schedule an appointment with Dr. Patel. We look forward to serving you with personalized, wholistic healthcare.
We proudly serve the following areas with safe and effective treatment: