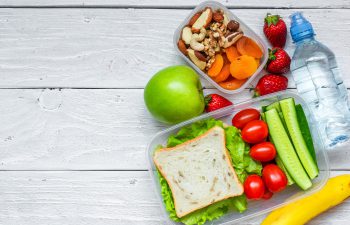 What should you eat in order to achieve and maintain a healthy weight, to feel your best and to get the vitamins and minerals you need to obtain optimal health? The answer is easy…there is no one-size-fits-all diet out there, so the real answer is what you should eat depends on your genes, your lifestyle, your philosophy, your medical history, your risk for disease, your nutritional status, and so much more!  It's about personalizing your food intake for peak health and performance. We do that that some over-arching principles such as eating simple, clean and less processed foods with lots of color (nutrients and antioxidants are responsible for all that color), while limiting known food sensitivities can go a long way in promoting good long-term health. By cleaning up your diet and improving your overall nutritional status, you can reduce or eliminate many of the common medical issues that we face everyday.
The good news is that you no longer have to guess what you should and should not be eating. This question is easily answered via food sensitivity testing, including gluten sensitivity testing. We offer advanced laboratory testing that can help you identify which foods you should be eating and which ones you should limit or stay away from altogether in order to optimize your health.  And we do so with RELIABLE laboratories where we have a trust factor in the results, since not all laboratories are created equal, but I digress…
Atlanta Personalized Diets
Before recommending any specific diet plan, I take the time to comprehensively review each patient's case to check for food sensitivities as well as vitamin and mineral deficiencies or hormone imbalances. I'm then able to help each patient understand what he or she should eat in order to maximize his or her health. Our diet plans are science-based and are tailored to each individual and their specific bio-chemistry.
Your diet has a significant effect on your overall health and your quality of life. Why guess what you should be eating when you can instead get science-based, individualized recommendations from an expert? If you would like to schedule a consultation, please call us today.
What Should I Be Eating? | Naturopathic Diets | Naturopathic Dietary Plans