Atlanta Naturopathic Weight Loss Doctor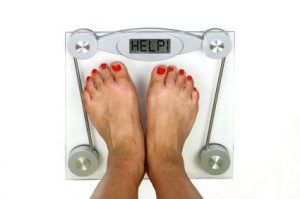 Dr. Shama Patel of Nova Clinic (Nova Clinic) is an accomplished Naturopathic weight loss doctor serving the greater Atlanta metropolitan area. Obesity has become a huge public health problem in America and there are many Americans who are struggling to achieve and maintain a healthy weight. This is important because being overweight or obese significantly increases your risk for a variety of serious health problems including high blood pressure, Diabetes and cardiovascular disease. It can also have a negative effect on your self-image, self-confidence and overall quality of life. If you have tried to lose weight in the past without success or if you have lost weight using a certain diet only to gain it back as soon as you stop the diet, Dr. Shama Patel can help. Let us help you break the cycle by determining what you as an individual should be eating to promote healthy, long-term weight loss.
Holistic Weight Loss Remedies
For safe, effective, natural weight loss remedies in Alpharetta, GA, you can rely on Dr. Patel and the caring staff at our holistic medical practice. Our weight loss support take the focus off of counting calories and what you should not be eating and instead focus on what you should be eating. However, before offering any type of recommendation, Dr. Patel will comprehensively review your case to determine the underlying cause of your weight gain/inability to lose weight. She will check for any thyroid, adrenal and/or reproductive hormone imbalances that may be contributing to the problem as well as evaluate the role of foods, including possible gluten sensitivity. We will also utilize advanced laboratory testing to precisely measure your Vitamin D level, since Vitamin D is a known marker of slow metabolism. We can then provide you with a customized care plan that is based on your individual circumstances and bio-chemistry.
Quality Natural Weight Loss Supplements
If you live in Cumming or anywhere in the greater Atlanta metropolitan area and are looking for natural weight loss support, you can turn to the experts at Nova Clinic. Dr. Patel can help determine which supplements you should be taking and ensure that you are taking a high quality product. Please contact our Atlanta Naturopathic Weight Loss Doctor today to schedule an appointment. We look forward to helping you achieve and maintain a healthy weight as well as a higher, more balanced state of health.