Atlanta Reduce PMS Symptoms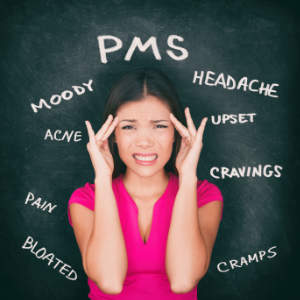 Nova Clinic (Nova Clinic) with Dr. Shama Patel offers safe and effective therapies to help reduce Premenstrual Syndrome (PMS) symptoms for women in Atlanta. If PMS symptoms such as irritability, cramping, bloating and more are getting in the way of your life, we can help. Our Naturopathic medical practice offers natural therapies to restore improved hormone balance thereby relieving the symptoms of PMS.
Trusted Help For Severe PMS
If you live in Alpharetta, GA or the greater Atlanta metropolitan area, you can turn to Dr. Patel at Nova Clinic to get help for severe PMS. Our alternative medical practice combines excellent patient care, innovative laboratory assessments and cutting-edge natural medicines to provide a unique service that is tailored to each patient and their individual biochemistry.
Ensuring that patients have the appropriate intake of medicinal fatty acids and proportions such as Omega 3 and Omega 6 fats is an important component of our comprehensive care plans. Measuring and optimizing a patient's vitamin D status as well as incorporating optimal mineral levels are also essential parts of an effective PMS therapy.
At Nova Clinic, we believe that one-size-fits-all medicine is no longer acceptable, desirable or successful. We also believe that health is more than the absence of disease. It is vitality on all levels: physical, mental, emotional, social and spiritual. Utilizing natural medicines and homeopathic remedies, we are able to facilitate people toward a higher, more balanced state of health.
You do not have to continue to suffer and PMS does not have to take over your life. If you are interested in safe, natural, non-toxic PMS support that are proven effective with minimal chances for complications, please contact our Atlanta PMS Symptoms Experts at Nova Clinic today and schedule an appointment with Dr. Patel. Our practice is currently accepting new patients and we would welcome the opportunity to care for you. We look forward to serving you with top quality, alternative medical care.