Dr. Shama Patel Alpharetta GA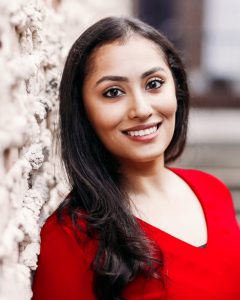 Dr. Shama Patel is a highly-regarded, compassionate expert in Naturopathic Fertility and Root Cause/Functional Medicine.  She received a bachelor's degree in Psychology from Emory University and a Doctorate of Naturopathic Medicine from National University of Health Sciences. As the needs of her practice grew, Dr. Patel sought out additional post graduate training in Integrative Fertility with Dr. Jaclyn Chasse.
She is the founder of Nova Clinic, providing Atlanta's first and only Naturopathic program for Fertility and Subfertility Care. Her passion for caring for female and male hormone imbalance includes not only pre-Conception Fertility Optimization but Polycystic Ovarian Syndrome (PCOS), Endometriosis, Fibroids, Low Testosterone and menstrual cycle irregularities.
In addition, Dr. Patel has expertise in working with Hypothyroid, Hyperthyroid and various Autoimmune conditions such as Autoimmune Thyroiditis (Hashimoto's), arthritis and Gastrointestinal Dysfunction. Due to her personal experience of resolving  her own health concerns with holistic modalities – including PCOS and Hashimoto's Thyroiditis – Dr. Patel can empathize with her patients who are seeking a more root-cause and natural approach.
One of Naturopathic Medicine's core principles is to Remove Obstacles of Health. These obstacles can include things like poor nutrition leading to nutritional or micronutrient deficiencies, exposure to toxins, lack of rest and sleep, or GI disturbances. Dr. Patel has the knowledge and experience in interpreting the clinical hard data, and connecting the dots from lab results to current health and symptoms.
Dr. Patel
Over time in practice with her patients, Dr. Patel realized that only focusing on the physical side -lab results, what did you eat today, how much exercise did you get, etc, left many underlying root causes of dis-ease in place. The elephant in the room, in many patient's cases, are not black and white lab numbers or their diet log but rather emotional and spiritual hurts that can be difficult to talk about. A very unique aspect of working with Dr. Patel, for those clients ready and open to it, is her willingness to address other Obstacles of Health such as chronic stress, a highly toxic relationship, a difficult break-up, previous trauma or spiritual disconnection. Dr. Patel's kind hearted and compassionate bedside manner gives patients courage to work on their mind and spirit along with addressing their physical health. If you would like to meet Dr. Patel, please contact our Naturopathic medical practice today to schedule your appointment.