Information for Referring Physicians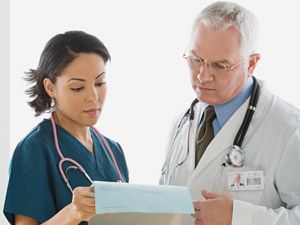 Physicians in Atlanta and throughout Georgia can feel confident referring their patients to Nova Clinic (Nova Clinic). If you are a physician and have patients with chronic medical problems, patients who have not benefitted from conventional medical treatment or patients who desire natural or homeopathic treatments, we welcome you to refer them to our practice. Our doctor, Dr. Shama Patel, is highly trained to treat a wide range of physical and emotional problems and have a special focus in anxiety, depression and fatigue disorders.
Physicians Looking For Alternative Treatment Options
Thank you for referring patients to us. At Nova Clinic (Nova Clinic), we are poised to intervene on behalf of both the patient and the healthcare professional, whose time and resources do not allow him/her to offer wholistic therapies or services. As patients seek medical attention when self-treatment fails, or as the family practitioner refers to the medical specialist for expertise beyond their own, Nova Clinic has the ability to serve as a trusted resource in holistic medicine to both patients and medical professionals alike.
Nova Clinic is committed to an effective partnership with referring clinicians in order to provide the highest quality patient care. The best way to maintain this care is continued open communication. Below is what to expect from us as we add to their provided care. Please free to contact us any time with additional information or questions about patients we share.
Nova Clinic offers excellent naturopathic, holistic medicine and wellness care by uniquely tailoring our approach for each patient based on scientific biochemical evaluation and treatment plans that use only safe, natural, non-toxic therapies proven to be effective.
Help For Patients With Chronic Medical Problems
When Your Office Calls about Referring a Patient

We will offer an appointment as soon as possible or at least talk to the prospective patient the same day. We aim to provide great service to the patient while proving to give your referrals top priority.

Confirmation

The first thing we do when we receive your patient referral is to confirm this with your office. We let you know that the patient has called and that an appointment has been scheduled.

The Patient's First Visit

After the first visit, we ask the patient to sign a release permitting us to send reports and discuss the case with you. We also send a short note to let you know that the patient kept the appointment, including a brief treatment plan.

Progress Reports

Periodic reports are sent whenever they are clinically appropriate. These notes will be brief and direct.

The Closing Report

If the patient ends treatment, we send another brief report letting you know what has been accomplished. If progress has or has not been made, we will provide our perspective and insights as to changes seen in the patient's health.
Utilizing innovative laboratory assessments and cutting-edge natural medicines, we are able to successfully treat most chronic medical conditions through diet, nutrition, lifestyle modifications and natural hormones. Please contact Nova Clinic today to get more information or to refer a patient from your practice.