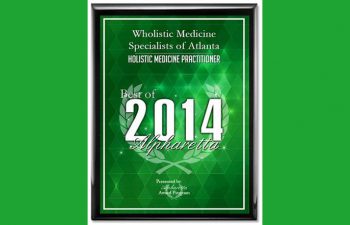 From the age of four, I always knew I wanted to be a doctor. I knew I wanted to help people.  I wanted to listen to patients, empathize with them, problem solve for them.  Not just once, but for their life.  I wanted to be in relationship with them and their families in way that mattered to the well-being of their entire lives.  That's what I thought being a doctor was…in 1974.
In 1991, I was a senior in college, getting my pre-med degree and preparing for entry into medical school.  As part of this process, I immersed myself in the traditional medicine world.  I volunteered in doctor's offices, I worked as an aide in the local hospital ER, I did research at the local medical school, and I became an EMT.  At every turn, I was disappointed in my experience looking at a future career as a medical doctor.
I did not see doctors spending time with patients, relating with patients, helping understand WHY they were sick.  I saw a factory full of patients on an assembly line with the goal of matching symptoms with medications as fast as humanly possible and barking orders to everyone else to fulfill any other patient needs.  This was symptom management only, and this was not for me.
I can't remember if it was Phil Donahue or Oprah, but I saw Dr. Bernie Siegel, a Yale oncologist, on TV talking about exceptional cancer patients and the aspects that make them exceptional.  Not about what drugs are exceptional.  He discussed how he delivers cancer care in the context of caring for the WHOLE patient…body, mind and spirit.  This was all a revelation to me, and I was very intrigued.
I picked up his book, "Love, Medicine and Miracles" and my career journey officially began.  This was a book talking about the relational aspects of being a doctor, written by a doctor, and yes, a MEDICAL doctor.  This was what I wanted to be/do.  It led me other books written by "alternative" medical doctors like Larry Dossey (that's Larry and me over there), Deepak Chopra (before he was a household name) and Andrew Weil to name a few.  These were all books (written by MDs!), discussing and defining a wholistic approach to medicine.  From there, I discovered alternative forms and systems of medicine, such as chiropractic, acupuncture, herbal medicine, and homeopathy.
At the age of 23, I finally found it ALL encompassed in something called "naturopathic medicine".  This was a science-based system of natural medicine that held a deep respect for the healing powers of nature and our bodies, as well as the role of doctor as teacher, a focus on identifying the treating the cause of illness, and the penultimate tenet of ALL of medicine which naturopathy absolutely embodies…first, do no harm.
I was immediately hooked.  I found a platform of medicine that encompassed the same academic coursework found in traditional medical school curricula (anatomy, physiology, pathology, biochemistry). Yet in addition to exposure and education on pharmacologic/medication-based approaches to treatment, we spent 2 years on coursework learning about natural healing modalities like clean eating, optimizing nutritional status, herbal and homeopathic medicines, and more that could be applied in the exact same family practice settings as your typical MD/general/family practitioner.
After graduation, I went on to complete a highly coveted residency opportunity and began my career as the doctor I had been dreaming about becoming since I was a boy.  A doctor that greets every new patient with a deep sense of care, curiosity, intrigue and the desire to not only help the patient improve their health today, but for their entire life, and to do so in a caring, empathetic and effective manner.
There is a better way…