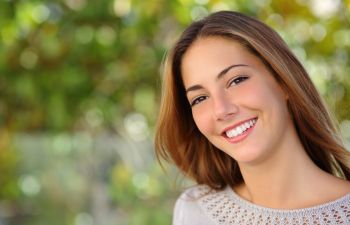 The term "thrivers" refers to patients who are transitioning out of a conventional medical model of care, based on defining health as an absence of disease or symptoms, into a long-term mode of WELLNESS – care plans that can be challenging, yet are also life-altering. These patients are striving to enter "thriver mode" – a place where they can only be symptom-free, but flourish and actualize their full potential across those areas of their life that they choose.
Motivational Factors for Thrivers
Similar to most patients, thrivers have an underlying set of motivational factors, however, theirs stem from a common thread: SELF-CARE. They understand that by prioritizing their own health and well-being, they are in fact acting as unselfishly as possible.  They know that when they are operating at their absolute best, they can then SHARE THEIR BEST SELF with those they love, their friends, their employers, their co-workers, their neighbors, and their community.
They also have a deepened appreciation for the sanctity of their lives, and their bodies, and will often demonstrate a tenacious adherence to diet, exercise, sleep, stress management and supplement recommendations— hence their quest to continue to seek professional/expert guidance.
Our practice incorporates a thriver transition plan as a standard component of care as well. This is a positive trend for thrivers because holistic practitioners like myself are ideally suited to lead, and advise throughout these next levels of care in a way the conventional medical community cannot offer.
Properly educated and trained naturopathic physicians are ideally suited to meet the needs of this thriver population and fill in the medical gaps that presently exist. At this stage, patients require a high degree of individualized attention, and approaches that address physical, psychological, spiritual and nutritional wellness.
This transition is a partnership between the patient and their naturopathic provider. Transitioning into thriver-mode is one of the most profound transformations a patient will experience. Comprehensive wholistic healthcare can absolutely make for a life-altering change for these patients.
Are you ready to THRIVE?  Then give us a call!