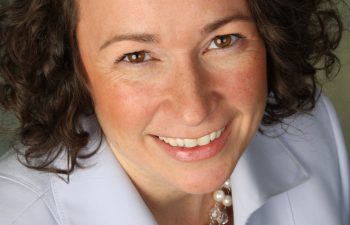 After a protracted search…
An additional Functional Medicine Practitioner is here!
We are growing!   We are excited to share that a fantastic Functional Medicine Practitioner has joined our family at Nova Clinic!  That means that we have more capacity to help more people!
We want you to know that we waited patiently for a provider that fit very specific criteria, and Dr. Tracy McAlvanah meets or exceeds them all.
Welcome Dr. Tracy McAlvanah!
Dr. McAlvanah is a certified Functional Medicine Specialist who has been practicing natural health care in the Atlanta area for over 15 years.  Specifically, her expertise is in resolving:  fatigue, stress/anxiety/depression, weight issues, hormone imbalances and digestive problems.
Her passion is to help others be the very best version of themselves so they can fulfill what God has them here to do!
Specifically, she has expertise in helping those who:
Struggle with fatigue
Sleep poorly
Wrestle with stress, overwhelm, anxiety or depression
Would like better mobility, less pain
Want energy to play with their kids or grandkids
Struggle with brain fog or lack of focus or clarity
Experience symptoms of female hormone imbalance (hot flashes, night sweats)
Notice the affects of male hormone imbalance (less muscle tone, less motivation, weight gain)
Are looking for ALTERNATIVES to traditional medicine
AVAILABILITY FOR NEW PRACTICE MEMBERS
If you or someone you care about is suffering with symptoms, we would love to talk with you about how a tailored, functional medicine approach could help.    We now have more capacity to add new practice members and Dr. McAlvanah wants to help more people!
 EXPERIENCE:
She's been in natural healthcare for over 15 years.   Dr. McAlvanah's formal degree is Doctorate of Chiropractic.   However, she solely works as a Functional Medicine Specialist.
Dr. McAlvanah has advanced training in Functional Medicine through the Kalish Institute.  She has mentored with Dr. Dan Kalish since 2011, holds Certification in Advanced Functional Medicine and participates in an Advanced Doctors Round-table on a weekly basis.   Doctors from around the world are studying the Kalish Method including doctors from the Cleveland Clinic, the Mayo Clinic, and the Mercola Wellness Center.
For most of her clinical career, she's worked in Integrated Medicine (combining both traditional and natural medicine).   She spent almost eight years working at one of the leading centers for natural medicine in the Southeast where she gained much experience working with patients with a vast array of chronic health challenges.
2nd CAREER:
Dr. McAlvanah knows firsthand what it is like to have a chronic health challenge and not get help or answers through traditional medicine.   In her 20's, she suffered from chronic, debilitating migraine headaches.   After a long road of no answers, a colleague finally referred her to a natural and holistic doctor.  At the time, she didn't even know what holistic healthcare care was, but she was desperate for help.   This natural doctor changed her life so dramatically, she decided to quit her corporate job, pursue a career in healthcare and help other people just as she had been helped.   This is a big part of what fuels her passion today!
What else fuels her passion to help others?
She's watched loved ones suffer with chronic conditions – hormone imbalance, thyroid dysfunction, arthritis, digestive disorders, debilitating autoimmune conditions and cancer.   There are better answers for chronic conditions than what traditional medicine offers and Dr. McAlvanah wants to share them!
Dr. Tracy McAlvanah is here and looking to help others TRANSFORM their lives!   
​Your Partners in Wellness,
Nova Clinic