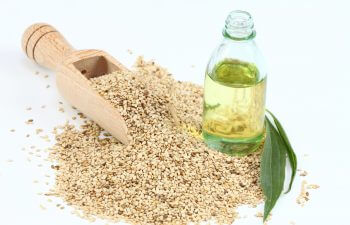 Please Please…pretty Please…you MUST ask at least these TWO questions before choosing a Naturopathic doctor:
Where did you go to medical school?
Did you take and pass National Board Exams, specifically the NPLEX exam?
Let's take them one at a time in more depth, shall we?
#1) Where did you go to medical school?  This is easy.  There are ONLY 7 accredited naturopathic medical programs in North America, 5 in the U.S. and 2 in Canada. These superior medical schools are accredited and meet both federal and academic standards. All of these schools have been accredited by one of the regional accrediting agencies approved by the U.S. Department of Education.
United States:
Bastyr University, Seattle, Washington
National College of Natural Medicine, Portland, Oregon (where I went to school)
National University of Health Sciences, Chicago, Illinois
Southwest College of Naturopathic Medicine & Health Sciences, Phoenix, Arizona
University of Bridgeport College of Naturopathic Medicine, Bridgeport, Connecticut
Canada:
Boucher Institute of Naturopathic Medicine, Vancouver, British Columbia, Canada
Canadian College of Naturopathic Medicine, Toronto, Ontario, Canada
If the answer to question #1 does not include 1 of the 7 school listed above, look elsewhere. Period. End of story.  If you're wondering why….look at this.  A picture is a worth 1000 words, no?
#2) Did you take and pass the NPLEX exam? This is even easier.  It's a yes or no question! This rigorous exam covers basic sciences, diagnostic and therapeutic subjects and clinical sciences.
Many distance or online or correspondence schools offer N.D. or N.M.D 'degrees' or 'diplomas' or 'certifications'. Some are exempt from state regulations because they claim a religious purpose or they do not recruit students from their home states. Correspondence programs do not prepare students for practice as state or provincial licensed naturopathic physicians, and the programs are not eligible for accreditation by the U.S. Dept of Education.
In states and provinces without licensing laws such as Georgia, it is generally not illegal for those who obtain N.D. or N.M.D. degrees from correspondence schools to use the initials after their names; they may not, however, legally represent themselves as physicians or engage in the practice of medicine unless they are otherwise licensed as medical practitioners. Although correspondence courses may be informative in many disciplines, they are grossly inadequate for preparing students to practice as licensed physicians. The American Association of Naturopathic Physicians and the Canadian Association of Naturopathic Doctors do not consider those who obtain N.D. or N.M.D. degrees from correspondence schools to be part of the naturopathic medical profession.
Be educated out there.  Ask the right questions.  Look before you leap.  I am so happy you are interested in and looking for help outside the traditional/conventional medical model, but understand all practitioners are not educated and trained equally.  Ask these 2 simple questions and you've just ensured you found someone properly educated, trained and experienced to help you become healthy again!
More information can be found on the website for the American Association of Naturopathic Medicine: